Prefabricated construction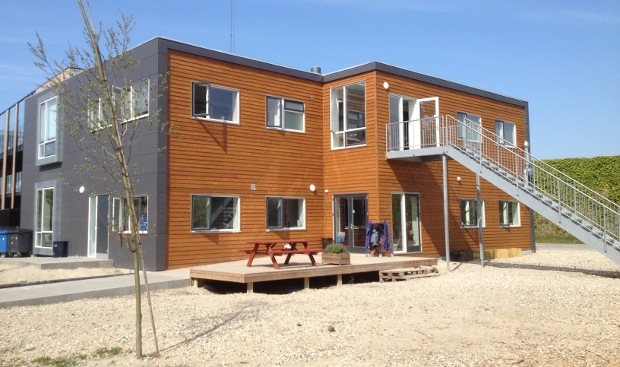 From idea to finished structure – turnkey contract
Through the years, we have build a great deal of permanent construction solutions e.g.youth & student accomodation, cabins, schools, kindergardens, offices as well as houses. Prefabricated construction is build as module-sized units in large heated halls and put together and installed on site by our skilled installers. With our own authorised electrician, plumber, sewer contractor as well as building constructors and engineers, we are able to offer a turnkey contract from planning to application at public authorities.
The production of the prefabricated units take place in our large modern and high-tech factory. All prefabricated parts are produced in dry and heated conditions in order for them to be easily installed on the construction site in just a few days.
We do NOT build for private individuals without a registered tax-ID. In order to keep offering quality products at a competitive price, a certain volume of our customers is required.
Please contact one of our consultants by phone + 45 8681 2630 eller send an email to [email protected], if you wish to know more.