Various projects
Module Village, DNU Skejby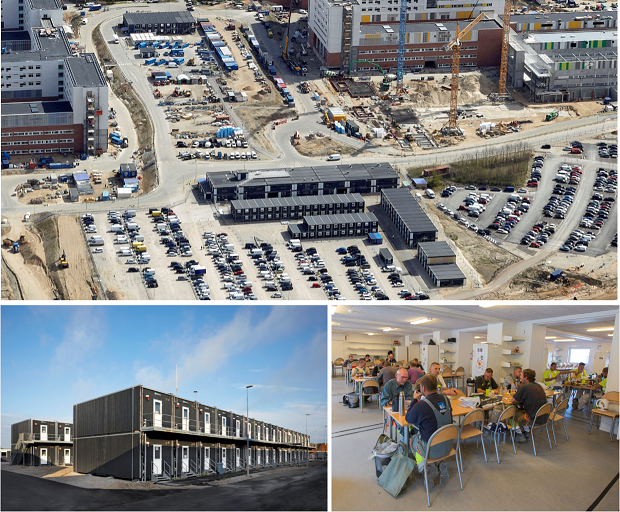 ---
DNU – Det Nye Universitetshospital – Skejby. The DNU project is the largest hospital construction in Danish history. The new university hospital in the Danish town of Aarhus will be built together with the existing Aarhus University Hospital for a united new hospital complex. DNU will be the size of a Danish village e.g. Ribe or Skagen. During the construction of new DNU domicile, ABC Pavilloner has put up an app. 9,000 m² module village with an office, canteen, and changing facilities for the many working carpenters. Project Manager: Dennis H. Vegeberg     Email: [email protected]
For further information, please contact us on phone +45 8681 2630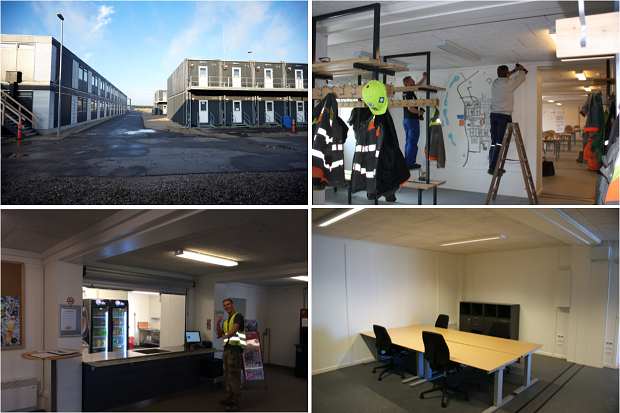 Mobile fire station – Praestoe, Denmark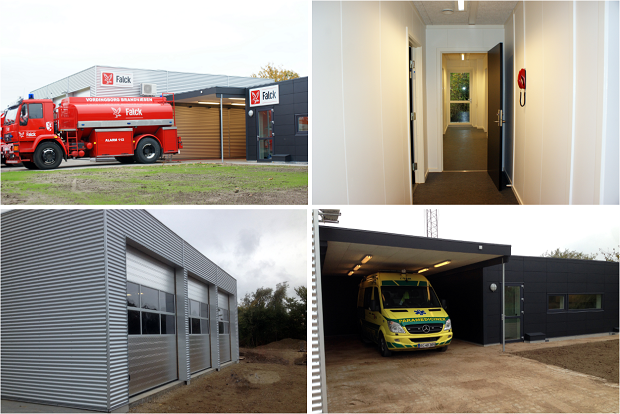 ---
320 m² movable fire station is the first of its kind in Denmark. The garage for the station is constructed of three flexible multi-purpose hall modules making room for three vehicles. A carport with room for one ambulance ties the neighbouring building together with the module for the employees. The staff department is constructed of two KM15 modules. It contains: bedroom, living room, kitchen, changing facilities, toilet/bath, and office. Project Manager: Peter Nedergaard
For further information, please contact us on phone +45 8681 2630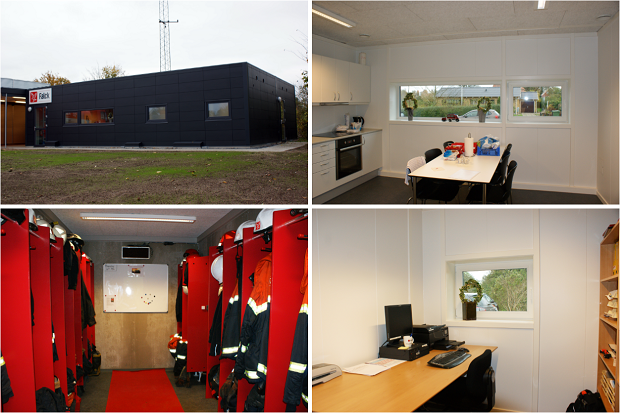 Skaeve Huse – Svenstrup, Denmark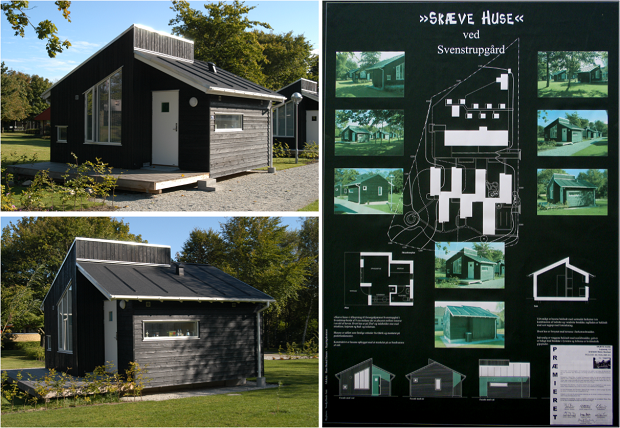 ---
In connection with the welfare home Svenstrupgaard in the Danish town of Svenstrup, eight similar wooden houses have been constructed in between the garden trees.
Each house is 25 m² and contains a living room with a kitchenette, room for a bunk as well as toilet and bath.
The houses are constructed as finished units from the factory and installed on isolated spread footings. The houses are constructed with a wooden frame on a bottom frame made of steel.
Outside, the houses are covered with black-painted larch wood in a combination of vertical and horizontal boards. The roof is covered with black roofing felt and profiles.
Inside, the walls are covered in rustic boards. The floor is covered with pine tree planks and the ceilings are white-painted plasterboards. Every house is equipped with a terrace in larch planks. Project Manager: Kjeld Facius
For further information, please contact us on phone +45 8681 2630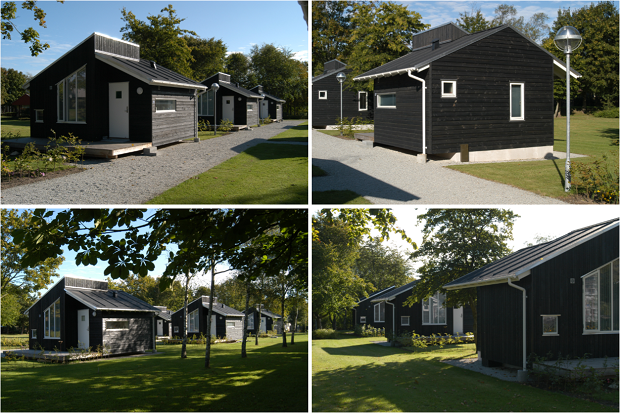 Detached house of the future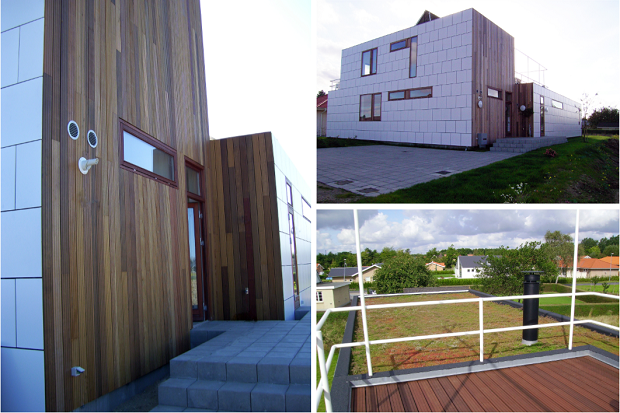 ---
The architect designed low-energy detached house certified with the Nordic Ecolabel is constructed of three custom made CO2 friendly modules and built in luxurious organic materials distributed on two floors with a total of 192 m².
The detached house contains: Entry with a staircase leading to the first floor, utility room, kitchen that opens up to the dining area and access to the terrace, living room with a fire place and acces to the garden, two bedrooms, and a bathroom.
On the first floor, you find a combined lading/office with acces to the roof, bedroom with access to a balcony, and walk-in closet as well as a bathroom.
Project Manager: Kjeld Facius
For further information, please contact us on phone +45 8681 2630