Maxi flex module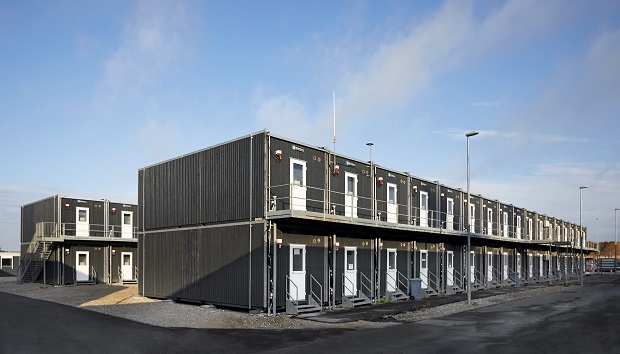 The maxi-module was our first module for construction sites. The module is primarily used in areas with requirements for the construction site modules.
The maxi-module complies with the Danish buildings regulations BR18 §287-§292, for temporary construction, and like our other modules it has 4 flexible external walls. Due to the high quality and flexible design, they are particularly suitable for relocation projects with legal requirements concerning the quality.
The maxi-module is also used for our special BTCs (bath, toilet, changing room) fitted for 20 people, which especially applies to large construction sites where the changing rooms and canteen are separated. The modules measure 3.3 x 9.6 metres.